Get Training and Inspiration for Your Writing
ACFW Colorado Springs is pleased to offer an affordable conference experience for Christian writers annually since 2009. Our association with Glen Eyrie's amazing conference facility helps it compete with larger conferences while continuing to offer attendees great training and networking that fits a variety of budgets.
Write in the Springs registrants can opt to attend just Saturday's "main event" as a cost-effective one-day conference experience, or register for the full Friday afternoon and all-day Saturday gathering. Whichever option you choose, you may also take advantage of on-site lodging to enjoy quality time at Glen Eyrie's awe-inspiring property, and even add extra days to your stay for a full "writing retreat" experience.
Plan Now to Attend Write in the Springs
March 31 – April 1, 2023
*** WITS 2023 is Fully Booked ***
*** WITS 2023 is Fully Booked ***
Friday, March 31
Inside Out: Crafting the Heart and Soul of Your Characters
Great characters are essential to creating a great story, but how do you develop unforgettable characters who are both heroic and flawed? In this practical workshop, we will discuss how to effectively engage and connect readers by developing unique, complex, relatable characters who will propel your story forward.
Saturday, April 1
The Seismic Story: How to Write Heart-Pounding, Soul-Stirring, Thought-Provoking Fiction
Has a fictional story ever stirred something deep inside you? Which books or movies have inspired you to make a change or see the world in a new way? This workshop, in coordination with Friday's class on character development, will explore all the components needed to create a compelling, life-changing novel across genres that will spark a flame inside your reader and continue blazing long after they finish your book.
If you're working on a manuscript, please bring five copies of the first five pages. We'll discuss theme, moral premise, conflict, setting, and how to welcome readers into a new story. Then we'll break out into small groups to practically apply these techniques.
About Our Speaker: Writing fiction is Melanie Dobson's excuse to explore abandoned houses, travel to unique places, and spend hours reading old books and journals. The award-winning author of almost thirty books, Melanie enjoys stitching together both time-slip and historical stories including The Curator's Daughter, Memories of Glass, and the Legacy of Love novels. Five of her novels have received a Carol Award, Catching the Wind's audiobook won the 2018 Audie for Inspirational Novel, and The Black Cloister was ForeWord's Book of the Year for Religious Fiction. Her last time-slip novel, The Winter Rose, was published in January 2022. 
Melanie and her husband, Jon, have two daughters. After moving numerous times with Jon's work, the Dobson family has finally settled near Portland, Oregon, and they love to travel and hike in both the mountains and the cliffs above the Pacific. When Melanie isn't writing, she enjoys exploring ghost towns and dusty back roads, dancing, and reading stories with her girls.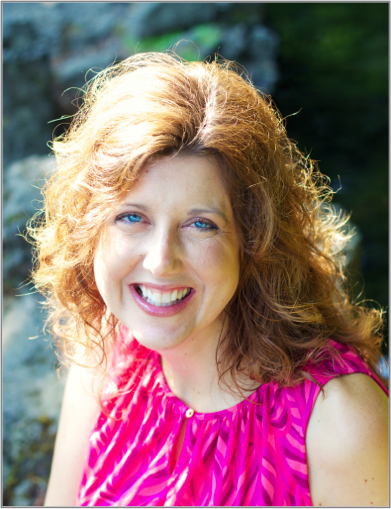 What's Included in Registration?
Your admission badge

All conference materials and handouts

A buffet-style lunch on Saturday

Beverage/Snack breaks on Friday and Saturday
What's Optional?
Lodging at Glen Eyrie: A limited number of lodging rooms are reserved for WITS attendees on site at Glen Eyrie. These may be booked for up to four nights (Mar 30 – Apr 2). See more details with the registration info below.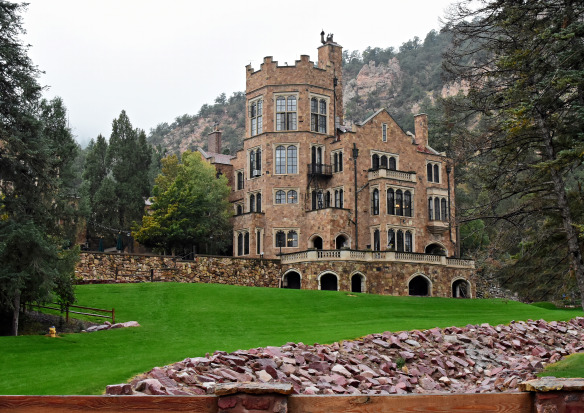 Professional Manuscript Critique: Get valuable feedback on your story idea and writing (up to 3,000 words) as part of your conference package. More details can be found HERE.
Professional Headshot Photography by Sally Dunn: Registrants may book a sitting for professional headshots during the WITS conference. For just $45, you'll receive 2-3 high resolution, edited digital headshots ready to use on your website, book covers, and more. Additional details and the link to schedule and prepay your sitting can be found HERE.
Friday Supper Groups:  Friday's registrants have the opportunity to sign up for one of our small carpool groups that will visit local restaurants for supper and socializing on Friday evening. This meal is self-pay.
WITS Scholarship: A limited number of scholarships are available for national ACFW members with financial limitations who would like to attend Write in the Springs. The application deadline is the last day of Early Registration (Jan 15, 2023). Click HERE for detailed application instructions. 
ACFW Colorado Springs gratefully accepts donations to help pay for conference scholarships. If you would like to donate, please use the link below: 
Two Ways to Register
EVENTBRITE LINK – Easy and Automated, using secure digital credit card/debit card payment.
REGISTRATION FORM – Download our printable form (.pdf) for this simple, traditional method that provides multiple payment options (50% Deposit, cash, checks and digital credit card/debit card).
What Past Attendees Say About Write in the Springs
"This well-organized conference provided great teaching, time to talk and connect with other writers, and a beautiful location. I learned a ton of practical information and came away with many concepts I can apply in my work right now."
"Write in the Springs is a great place to learn how to fill in gaps in the story."
"Write in the Springs is large enough to attract good quality speakers, but small enough to provide a comfortable learning environment."
"Write in the Springs offers a friendly, welcoming, helpful network."
"Get plenty of sleep before the conference because you do not want to miss anything spoken by our speakers and the great advice from fellow writers."
"It was the encouragement I needed to continue my journey in writing."
"Write in the Springs put on a wonderful conference that provided practical teaching about the writing craft and a great opportunity to connect with other writers."

"I would recommend this writing conference to anyone looking to hone their craft, expand their knowledge, find encouragement, and forge lasting connections to carry them through their writing careers."